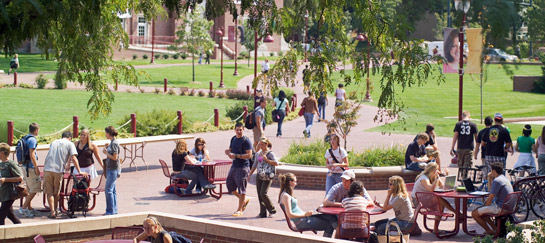 School-Based Health Centers are an Untapped Resource for Addressing Disparities in Mental Health
Lack of access to mental health services and persistent disparities in mental health care among minority youth are two pressing issues facing families, schools and communities. But what if there were a way to address both issues with one solution? BRITE Center researchers found no racial and ethnic differences in school-based mental health care compared to care in a clinical setting. These results show that schools may be critical avenues for addressing the unmet mental health needs of minority youth.
Compared to whites, racial and ethnic minority youth who have suicidal thoughts, high delinquent behavior and depressive symptoms have significantly lower odds of receiving clinical counseling. Outside the medical sector, schools have been identified as an important setting to deliver mental health services to these high-need populations because of the potential to overcome barriers such as cost, transportation, and stigma associated with clinical settings. Schools provide a setting for mental health services in which cultural and socioeconomic barriers for minority adolescents may be more easily addressed.
Effective school mental-health strategies are becoming part of the national agenda to promote a comprehensive system of learning supports for students. In a letter to the U.S. Secretary of Education in August of this year, 17 U.S. congressional representatives stressed the need for students in our schools to be safe from bullying and violence; to be mentally and physically healthy; to have strong emotional skills; to refrain from alcohol, tobacco and drug use; and to report caring and supportive relationships with adults in their family, in schools and in the community. These policymakers rightly list these qualities as core conditions for learning and as central to strategies to promote excellence and innovation in the classroom.
Unfortunately, schools are not universally equipped to embrace a mental health agenda as part of their academic mission. Stigma and poor understanding of mental health issues and services can create additional barriers to the development of mental health services in schools. Policymakers should:
invest greater resources in school-based mental health programs, and
concentrate funding efforts in school districts that serve high-need populations.
These actions will help improve access to needed services for racial and ethnic minority adolescents and help all our youth reach their full potential.
Related Links
Comparing Racial/Ethnic Differences in Mental Health Service Use Among High-Need Subpopulations Across Clinical and School-Based Settings (Journal of Adolescent Health)