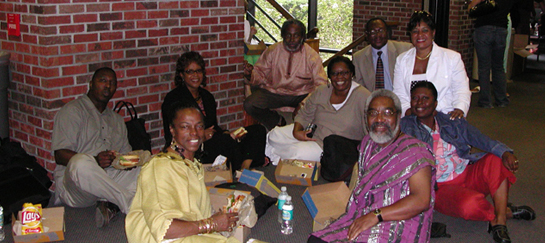 For decades the BRITE Center has sought to ensure that hard-to-reach populations and communities are better represented in scientific research. For past projects such as BLACK C.A.R.E and WHISPERS, Center staff paired innovative outreach with research study design to capture important data on ethnic and racial minorities who were also lesbian, gay or bisexual, helping to shed light on the needs of these populations.
As they are created, the Center makes data cohorts available for collaboration with researchers to encourage the best use of community data for inclusive research across the field and stronger analysis of community health needs.
Current Data Projects
Using Family Health Genograms to Help Close the Research Gap for Minorities
The Center is working to create better family health history genograms for ethnic minorities by building cohorts of 18 to 24 year-old and 40 to 64 year-old African Americans, Latinos and Whites. This research will help create better risk profiles for these groups and use those profiles to strengthen ongoing clinical trials to be more responsive to the needs of minority communities. Participants will be part of a study on race discrimination and self-reported health outcomes. The Center will then partner with UCLA to provide free physicals as part of the study, and, by working with nurses and genetic counselors, participants will create genograms that capture their family tree and health histories. For more information on this project, please email us.