Education, Training & Volunteerism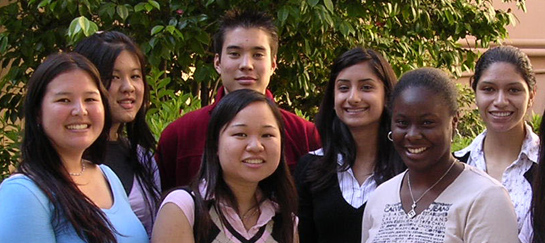 In order to make a lifelong difference in the health of communities, the BRITE Center focuses on training students who will go on to work with diverse populations. The center is invested in building collaborative partnerships with the community and in embracing civic engagement as a core tenet of higher education. As a university research center, the BRITE Center focuses its education approach on how institutions of higher learning can:
better leverage service learning and engagement programs in their curriculum;
better apply community partnerships and other resources to help build a nationwide infrastructure to support community health; and
train a more culturally competent and diverse health work force.
In this Section
Improving Our Current and Future Health Workforce – How to Engage with Diverse Communities
As part of its research on workforce diversity and training, the BRITE Center studied how to improve the hands-on training that students in health-related fields receive within communities and assessed opportunities to include diversity and cultural competence in health-related training. Learn more
Creating a Student Volunteer Health Corps
A national student volunteer health corps, modeled on the U.S. Public Health Service Commissioned Corp and the Medical Reserve Corps, would bring needed preventive services into underserved communities. Learn more
Engaging Students: BRITE Center-related UCLA Course Offerings
The BRITE Center researchers and staff have created a list of courses that address the issues of interest to the center and which can be used to create a minor in a related course of study or to help integrate civic engagement into student coursework.  Browse the list, or contact us for more information.
Past Project Highlight
Cultural Competence Curriculum Development Project – Linking Health Disparities to Medical Education
This project supported physicians at the David Geffen School of Medicine at UCLA to help develop a curriculum in cultural competence for medical students, residents, and physicians who deliver care to patients with diverse cultural, ethnic, racial and linguistic backgrounds. This project also resulted in a new module on ethnopharmacology and accompanying workshops and publications.