Community Health and Well-Being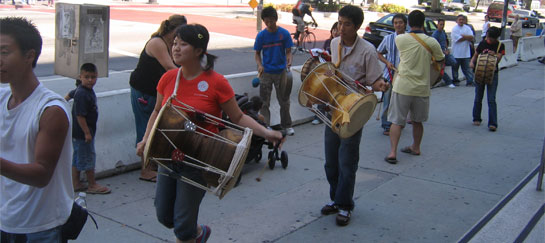 Without the active participation of members of underserved communities, researchers would be unable to conduct valuable research; policymakers would not have the data they need to craft comprehensive policies; and health systems would have to function without the evidence necessary to design effective programs. In addition, successfully addressing many of the social and environmental determinants of health depends on active and empowered neighborhoods. The BRITE Center has a long history of working with and for community members to involve them in the earliest stages of research design and to train them to actively participate in the systems that safeguard health and well-being.
In this Section
Redefining First Responders in Disaster Preparedness, Response and Recovery
The BRITE Center's ongoing New Orleans Mental Health Education and Training Project brings together faith leaders, community leaders, women's organizations, and health and mental health experts for training in how to become first responders. Learn more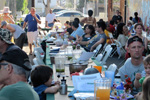 Advancing Mental Health Practice
The BRITE Center conducts ongoing research into the emerging issues facing racial, ethnic and sexual minorities' mental health needs to determine how their emotional well-being is affected by the social, behavioral and biological determinants of health in their communities and among their families. Learn more
Engaging the Community in Research
The BRITE Center trains current and future researchers on the ethics and responsibilities of working with ethnic minority populations; and empowers community leaders and organizations to be active participants in survey design and implementation. Learn more
Past Project Hightlights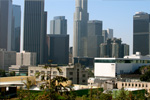 A Place at the Table: Engaging Communities in Planning for a Healthier Los Angeles
This two-year initiative used an innovative, technology-supported approach to gatherinformation on improving the health and well-being of racial and ethnic minority and immigrant populations in the Los Angeles region. Learn more
Traditional Medicine Pilot Project
This project, led by BRITE Center researcher Michael Owen Jones, examined alternative diabetes health care resources for Latinos in Southern California with a focus on traditional medicine. Research results reinforced the need for medical providers to consider the effects of stress on glycemic instability, and to increase their awareness of the supplemental medical treatments that this population  often relies on. Future work on this project will include a training video to share with nutritionists and health care providers to increase their understanding of the types of plants traditionally used to treat diabetes and the multiple benefits of community gardening projects in the Latino community.