Current Center Participants
Seniors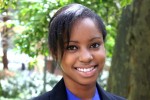 Danielle Andrews
Biology, 2014
Working with the BRITE Center, I have not only become more familiar with the many different regions in Los Angeles County, but I have also learned so much about different ethnic communities, their health statistics, and the shocking lack of resources that are available Continue reading…
Juniors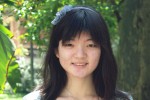 Judie Hong
Biochemistry, 2015
I learned not just how to research, but also about the various disparities of health between different minorities in the Los Angeles area. Because of my experience at the BRITE Center, I want to further pursue a career in health so I can reduce the health disparities between Continue reading…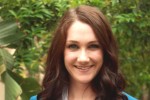 Kayla Frisoli
Statistics, 2015
The BRITE Center continues to teach me vital life skills, each and every day. I build and refine both my team and individual work ethic.  I greatly enjoy my volunteer time and the BRITE Center readily furthers my enthusiasm for learning. Continue reading…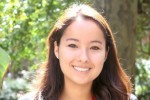 Leah Wilensky
Neuroscience, 2015
Volunteering for the BRITE Center has taught me how health issues vary based on different socioeconomic and cultural factors. I have learned more about my own identity and the important health issues that my surrounding communities face.
Continue reading…
Sophomores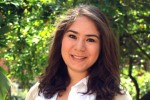 Maria Venegas
Biology, 2016
Thanks to the BRITE CENTER, I have learned different types of disparities found within Latinos in Los Angeles County I was not aware about before. The BRITE Center has encouraged me to make a difference in the lives of the people who are facing different types of Continue reading…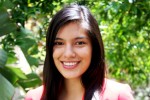 Janel Preciado
Biochemistry, 2016
I am learning how to create resources for other organizations and the general public to utilize. I also realized research is extremely important because it takes time and effort to find the best answer and solution to any question or problem. Continue reading…
Freshmen
Apologies, but no results were found.
Research
Apologies, but no results were found.
Fellows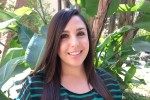 Joanna Barreras
Social Work, 2015
BRITE Center Alumni
LIZA ANULAO
"In 2005, I joined the Center under Dr. Mays. Thanks to Dr. Mays's research, I was inspired to raise new questions about ethnic minority stress and resilience in cross-cultural psychiatry. The center's exciting intellectual energy and Dr. Mays's positive example encouraged me by proving that women, too, can successfully enjoy science careers while creating social change." Continue reading…
AMANDA BOTTICELLO, PhD, MPH
"In addition to conducting data analysis [at the BRITE Center]…I helped prepare research results for dissemination at community group meetings. This experience gave me insight into the importance of community outreach and involvement in the research process and in translating empirical findings to advocacy work." Continue reading…
VIRGINIA HUYNH, PhD
"The BRITE Center funded a summer research program at UCLA when I was a third year undergraduate at Loyola Marymount University. After receiving mentorship from Dr. Anna Lau and one of her graduate students, and attending the workshops organized by the center, I knew I wanted to go to graduate school to study the development of ethnic minority children." Continue reading…
NURIT KATZ, MBA, MPP
Nurit is UCLA's first sustainability coordinator, and is working to foster partnerships among academic, research and operational departments and further the goals and initiatives of the campus sustainability program. Nurit is also an instructor for UCLA Extension's Global Sustainability Certificate Program, and serves on the executive committee of  the Luskin Center for Innovation and on the board of Continue reading…
CYNTHIA A. LANDES, MPH, MA, ET/P
"Drs. Cochran and Mays provided me with invaluable mentoring and guidance during and after my volunteer work at the UCLA BRITE Center…'Thank you' is hardly substantial enough to express my gratitude." Continue reading…
RAYMOND NOURMAND, MA
"I feel privileged to have worked with Dr. Mays as one of her undergraduate teaching assistants at UCLA for abnormal psychology in spring 2006, spring 2007, and spring 2008, learning more about the art of effective teaching.  In summer 2007, I worked with Dr. Mays on a project on American Indian Mental Health as well, gaining more experience and insight in the realm of psychological research.   Working with Dr. Mays has given me special skills I continue to use and build on today." Continue reading…
AMY DUONG
Psychology
The BRITE center has expanded my knowledge of the different health disparities in certain minority populations. I am now more aware and ready to make a difference in these communities. Continue reading…